Integrated Reservoir Studies
---
The Project Management Approach
---
Companies rely on close integration of all technical disciplines in carrying out successful reservoir engineering studies.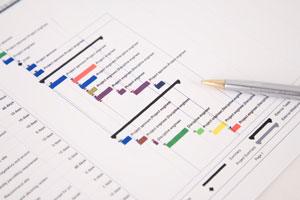 This creates significant challenges in ensuring that all team members understand their role, the role of others in the overall project; and in ensuring control over the project. Many technical experts have developed informal techniques to plan, schedule and control their own activities, but this is no longer adequate as the activities of all team members need to be known to the others. This includes not only a knowledge of what activities are to be done, but when they need to be completed and using what data. More formal techniques are needed.
This practical workshop gives valuable insight into Integrated Reservoir Studies and how tried and tested Project Management techniques can be applied or adapted to maximise their benefits. Topics include:
The team approach to Integrated Reservoir Studies
Overview of Project Management
Defining the project
Planning
Putting activities in a time frame through scheduling
Monitoring progress and controlling the project
The importance of integration in reservoir studies
Strategies for Integrated Reservoir Studies
Facilitating integration
Applying PM techniques to Reservoir Studies
Stage Gate processes.
It is suitable for staff of all disciplines, particularly current or future project leaders without previous exposure to PM methods.
This popular workshop, delivered in more than ten countries, has consistently received 'excellent' participant ratings for content, leader's command of the subject, presentation and manual.