Courses and Workshops
---
Need flexible training solutions? Contract or licence obligations to provide training?
---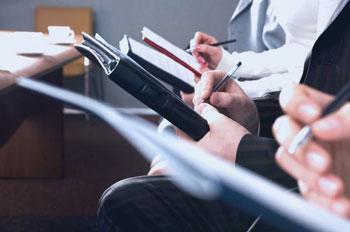 JHMA's training workshops are particularly suitable for in-house presentation and can be tailored specifically for client needs:
We offer two- or three-day sessions: often more popular than the 'traditional' five-day course when training budgets are restricted
In-house workshops can be economic with as few as five participants
High quality comprehensive manuals are provided: not merely a collection of slides of little use for subsequent reference
Workshops have a high proportion of practical work, incorporating attendees' own material where possible
Participant feedback has been excellent.
Over the last 25 years our courses have been presented in-house for clients in UK, Western and Eastern Europe, Former Soviet Union and the Middle and Far East. They have also been held publically within these regions; modules can be delivered remotely if required.

In addition to successful non-exclusive collaboration with other course promoters and specialist training providers, JHMA occasionally schedules public courses.